Authorized Dyson Repair Center
Harford County's only authorized Dyson Repair Center.
We are a family owned business and have been operating since 1974. Unlike some other service centers, our technicians have been working on Dyson products for 12 years and are knowledgeable on all Dyson models. We are located in Forest Hill, conveniently off the Bel Air Bypass near the Maryland Vehicle Emissions Center.
Why Choose Us?
On-site technicians are available during most business hours. Each Dyson is thoroughly diagnosed and a written estimate is generated. The customer is then called for approval of cost before the repair is completed.
Bring in your Dyson for a tune up and you will be amazed at how well it runs. Each tune up consists of disassembly of the unit, cleaning, washing, servicing the roller brush, conditioning seals, replacing normal wear and tear parts, and reassembling and testing.
Worth the Trip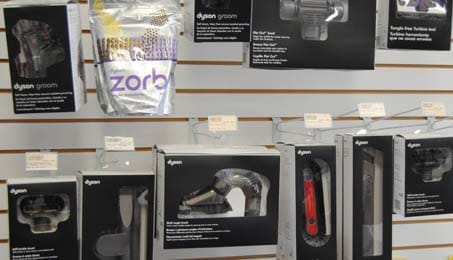 Warranty work is honored
Stock genuine Dyson parts and obtain special order items
Quick turnaround
Knowledgeable and up to date on Dyson products and repairs
Offer upgrades to the latest Dyson products
Tips & New Products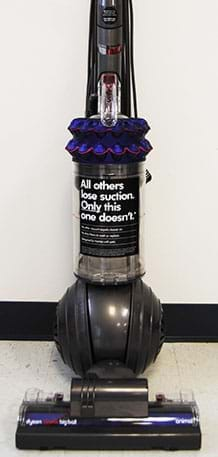 We offer tips on how you can properly maintain your Dyson so it cleans for many years. If your vacuum is unrepairable, we offer trade-ins and carry a full line of Dyson vacuums with comparable prices to big box stores and the internet.
Completed Repairs
We service all makes and models of Dyson vacuums.